Full-service cutting and secondary manufacturing from Kalamazoo WaterJet.
Since 2007, Kalamazoo WaterJet has offered high-quality waterjet services to businesses throughout Southwest Michigan. With three top-of-the-line OMAX 80X machines, we have the ability to assist you with all of your needs, from the creation of stunning, durable signage to the fulfillment of essential secondary manufacturing operations. We also have a complete in-house design department with experienced product designers and full 3D CAD capability.
The team at Kalamazoo WaterJet is steadfastly committed to providing our clients with access to the absolute best waterjetting equipment available. This, coupled with our superior customer service, has earned us a reputation for meeting – and exceeding – our clients' expectations.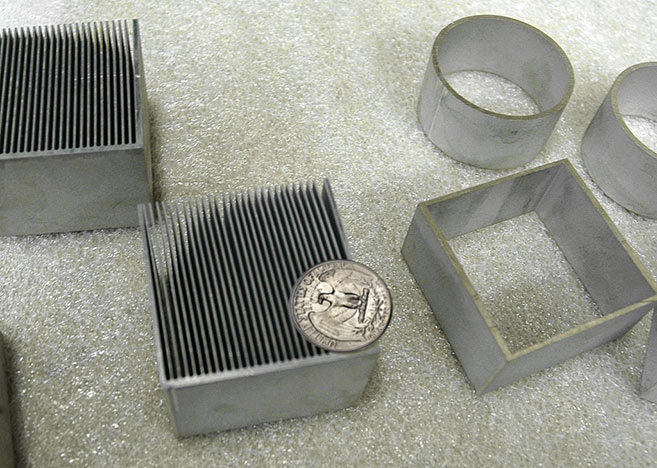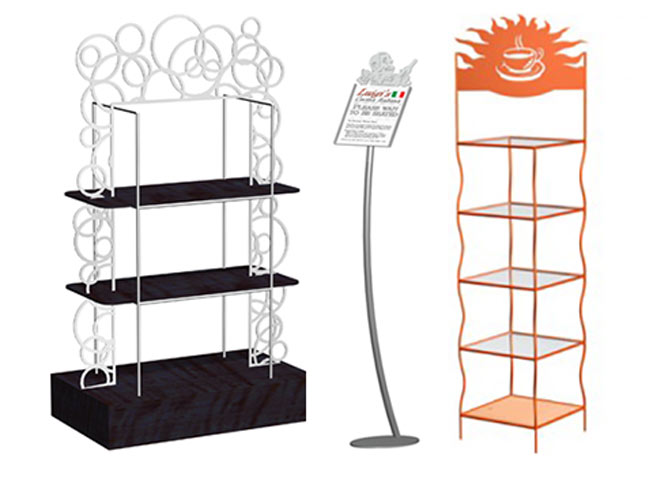 What is waterjet machining?
Waterjet machining uses tiny streams of extremely high-pressure water combined with a fine garnet abrasive, which looks like pink sand but is, in fact, a very hard crystal powder. With the water flowing through a 1 millimeter nozzle at 60,000 psi, the cutting force is enough to cut through several inches of steel, aluminum, and other materials. The most common materials that we encounter are aluminum, cast iron, steel, granite, brass, bluestone, wood, copper, rubber, neoprene, and assorted plastics. If you're in need of durable metal signage, prototype components, or functional display elements, waterjetting is an attractive, cost-efficient solution.
Resources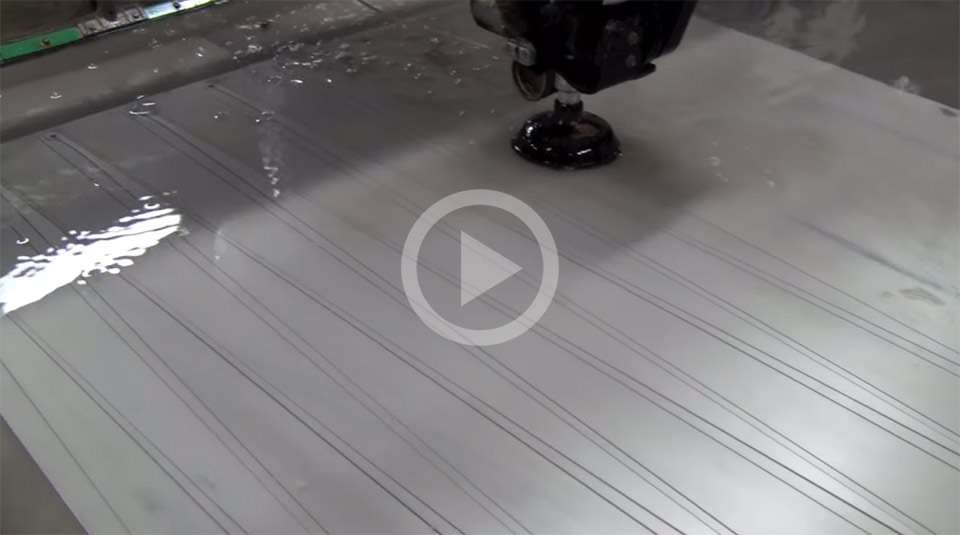 This video shows 0.25″ thick 6061 aluminum plate being cut into product components. Our software gangs parts into the most efficient cutting configurations.